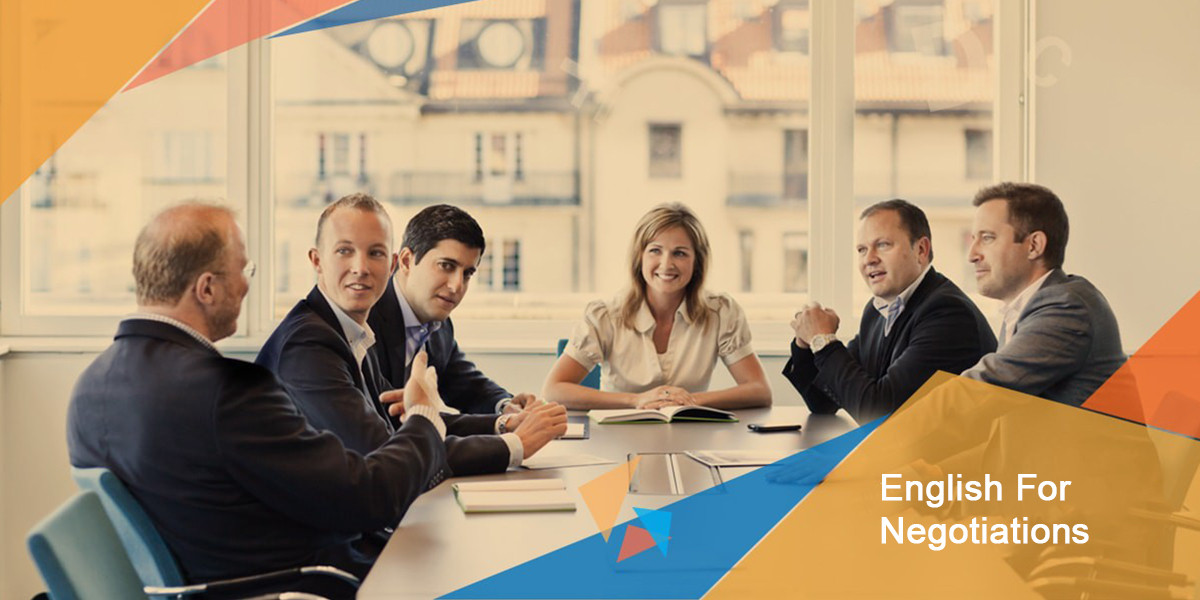 Course Rating:
Course Information
Online
----
+974 33433354
one-level course
12 hours
QATAR_Doha
English
EduTec
Description
English For Negotiations
Being able to negotiate well is important in a wide range of business situations, from agreeing delivery terms with a supplier to discussing working conditions with your boss.

English for Negotiations course focuses on the skills and language students need to be able to negotiate confidently and effectively in both formal and informal business situations.

The course covers:

1. Elements of negotiations
2. Stages of negotiations
3. Styles of negotiations
4. Strategies of negotiations
5. The use of BATNA in negotiations
6. Authentic case studies on negotiations
Aims of the Course
English For Negotiations

The course provides six core topics, each containing these sections:

- warmer to raise awareness about the skills required in negotiations and to introduce different strategies for developing these skills.
- presentation and practice of core language related to the skill.
- over to you, which allows students to apply what they have learned to their real-life work situation.

In addition, the course contains:

- a needs analysis to help learners think about their strengths and weaknesses in English and to identify and prioritize their learning needs.
- a review to help consolidate the language work students have done in each unit.
- a reference section listing the vocabulary, grammar and phrases covered in each lesson.